Beneficial Thinking – The special method for more balance
We all wish for health, satisfaction, moments of happiness and success. We can achieve this by becoming aware of how our brain works.
Why Beneficial Thinking?
You have been feeling stressed and under pressure for a long time? Do you sometimes have the feeling that everything is going over your head, that you can no longer do justice to your offspring, partner and friends, and that you are losing yourself? For this I have developed my method Beneficial Thinking. With this method I show you how you can strengthen yourself by changing your way of thinking and behaving. I promise you one thing: You are not alone! Especially these days, many mothers – and also fathers – are looking for anti-stress methods that they can easily apply in everyday life and that permanently lower their own stress level.
The ongoing balancing act between job and family puts many working mothers under stress. In view of the enormous stress level, it quickly happens that one's own life gets out of balance. If the balance between work, family and relaxation phases is missing, the strain increases inexorably and in turn causes lasting stress.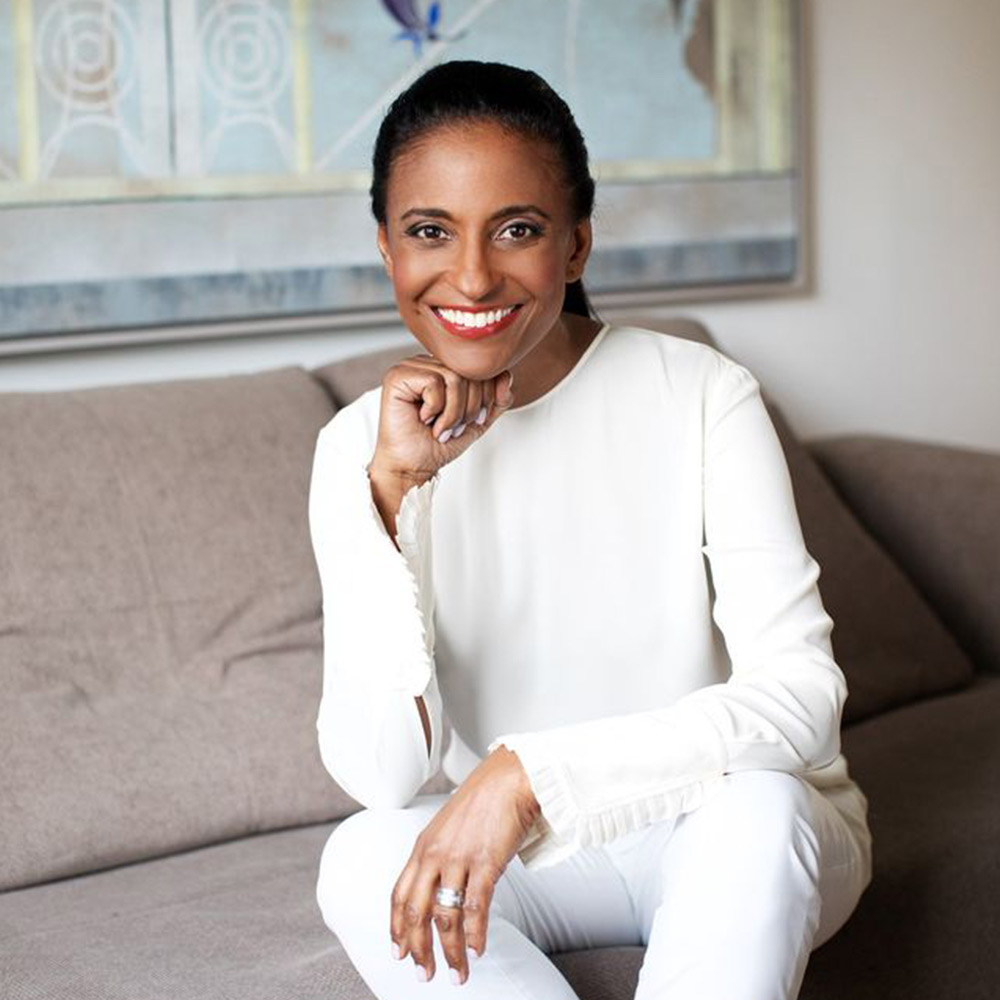 The consequences are fatal: more and more mothers are struggling with fatigue, exhaustion and a lack of concentration. Often, the symptoms of exhaustion are compounded by health problems, so that personal performance declines. If the stress persists over a longer period of time, the risk of burnout increases considerably for mothers. To avoid this, mothers should consciously counteract the stress at an early stage.
Individual ways of thinking and behaving play an important role in this. As an innovative method, Beneficial Thinking shows you how you can use neuroscientific findings and simple, continuous exercises to influence your brain in such a way that your stress level drops permanently and you feel more relaxed.
For whom is Beneficial Thinking useful?
Mothers, fathers, grandparents, professionals, single parents – Beneficial Thinking is the innovative method for everyone who feels persistently stressed, exhausted, joyless and unmotivated. Who wish for more health, satisfaction, success and joy in life – and more balance. Who want to improve the relationship with themselves and others.
Instruction manual for the brain
Basically, the following applies to everyone and thus also to mothers: Exhaustion usually starts in the head. Stress has significant influences on the brain and the individual way of thinking. Through new, more beneficial thoughts, it is possible to set the course in the brain for more balance, health and a lower stress level.
Beneficial Thinking is the principle of "advantageous thinking". It is based on neuroscientific findings and describes an extensive and beneficial culture of thinking. It involves consciously cultivating and directing your own thoughts. Through the targeted work and guidance of your thoughts, you can change them in a direction that is decidedly beneficial for yourself, but also for those around you. Thus, Beneficial Thinking shows ways to consciously say goodbye to thoughts that, although often unconscious in nature, are counterproductive or even harmful.
How does Beneficial Thinking work?
Working mothers in particular often struggle with a lot of stress. In addition to professional challenges, they also devote themselves to a multitude of tasks as "family managers". Single mothers are particularly affected. For them, stress is exacerbated by the fact that they cannot rely on support from the other parent in everyday life. Their packed schedules make it almost impossible for them to consciously create space for themselves. This makes it all the more important to find solutions that can be integrated into an already busy daily routine. One good way to do this is Beneficial Thinking.
New, beneficial thinking habits
Beneficial Thinking shows you how to acquire completely new, beneficial thinking habits. Above all, these are designed to help you achieve greater balance. Thus, Beneficial Thinking shows you from the very beginning how stress arises from unfavorable thinking patterns. But real obstacles you face are also often less manageable because of problematic thinking patterns. In my book, I show you the secret to balanced mothers and what you yourself can do to achieve it. It's worth the effort – because strong mothers also mean strong families!
Foundations for a balanced life
Beneficial Thinking aims at prevention, which is considered the medicine of the future. Self-healing and self-strengthening are important on this path. The more self-confidently and purposefully you deal with your thoughts, the better you can not only protect yourself from stress-related illnesses, but also increase your well-being. But even if you are already affected by ailments, Beneficial Thinking offers you the possibility to actively address them, to alleviate them or to successfully accompany a treatment. In this way, you can gradually regain more quality of life.
The Beneficial Thinking House
Beneficial Thinking primarily aims to consciously and sustainably change thought patterns. In this way, mothers in particular can gain more composure. To help you on your way to new patterns of thinking and behavior, I have developed the Beneficial Thinking house. With it, I have designed an image that helps to understand the processes in the brain and the possibilities of changing thinking patterns more easily. The image of the Beneficial Thinking house also helps to make the most of the thinking system. I also describe how exactly Beneficial Thinking works in my new book, a guidebook for stressed mothers ("The Secret of Balanced Mothers"). In this book you will find many valuable tips, especially for working mothers, which help to regain more serenity in everyday life.
The three legged chair
For one's own existence, health is one of three pillars that are of utmost importance. The other two pillars represent personal experiences of success and individual feelings of happiness. Beneficial Thinking aims at stabilizing these three pillars – like a three-legged chair on which one can only sit if all three legs are equally resilient. This is another image of the Beneficial Thinking methodology.
Health + feelings of happiness + sense of achievement = balance
If you succeed in strengthening all three legs by means of your thoughts, the way to more balance will become clear. You will notice how your resilience increases. Slowly but surely, Beneficial Thinking will establish itself as your new lifestyle. You won't be the only one to benefit: your new balance will also help improve your relationships and contribute to societal, collective progress.