"Stress doesn't necessarily come from working too much. It's often our thoughts that trigger the stress." Dr. Karella Easwaran
Challenges at work or in our personal lives regularly lead to stress and exhaustion. With early intervention, we can combat stress where it originates – in the mind. By using Beneficial Thinking as a method in your company, you enable your employees to develop an inner balance. And thus, to work more solution-oriented, more efficiently and with more joy.
Dr. Karella Easwaran wants to lead people – and especially working mothers – to new patterns of thinking and behavior through Beneficial Thinking. This is because the thinking strategy, which is based on neuroscientific findings, permanently changes perception and behavior. In order to better understand the complex, neuroscientific background of Mind-Body Medicine, Dr. Easwaran, who herself successfully runs her own medical practice, has developed this method. She is convinced that those who learn to think favorably will find new strength and develop inner balance and resilience – for family and career.
Dr. Easwaran gives your employees new impulses in moving, humorous lectures. She shows them how they can apply Beneficial Thinking themselves and thus permanently lower their stress level.
You want to show your employees that their health is important to you? Do you want to give them an effective tool to reduce their stress? Dr. Karella Easwaran designs eye-opening and entertaining lectures and seminars and shows companies how Beneficial Thinking can positively change their corporate culture.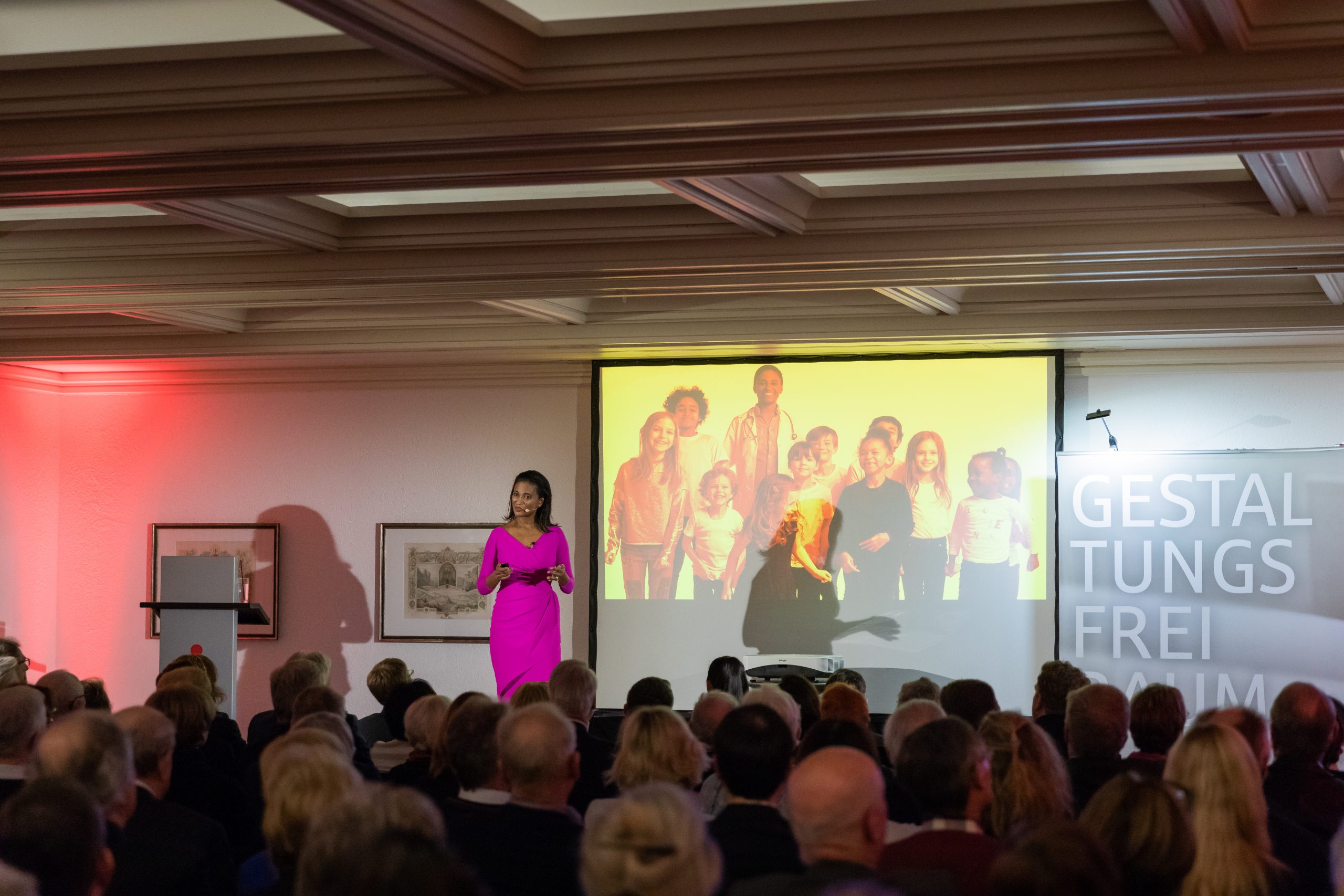 Presentation topics may include:
"How do companies improve communication to lower the stress levels of their female employees?"
"How do working moms manage their day-to-day lives by focusing on their goals and and what's important?"
"Using Beneficial Thinking to get out of stress and strain. How do working moms shift their thinking?"
Dr. Karella Easwaran wants to show companies the way to high-performing, resilient and motivated female employees. After all, healthy, balanced employees are less likely to be sick, more productive, take on more responsibility and are less likely to burn out. Beneficial Thinking is therefore also an investment in a positive working atmosphere and a strong identification of the employees with their company.
With her lectures, the stress expert inspires not only employees in companies. She also uses Beneficial Thinking to encourage her audience to rethink their approach in institutions such as health clinics.
Dr. Karella Easwaran also offers all seminars and lectures virtually as online events.
Are you interested in a lecture or seminar at your company? We would be happy to develop an individual event according to your wishes and topic focus.